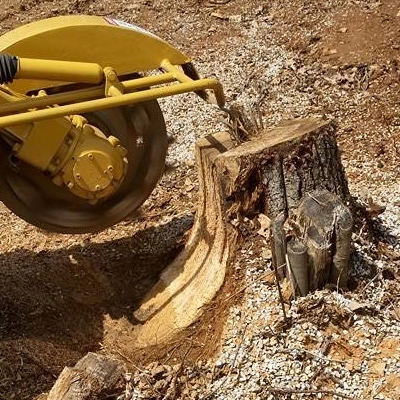 STUMP REMOVAL and STUMP GRINDING
Once a tree has been cut down, the stump of that tree remains rooted in the ground. In some cases a fallen tree will be uprooted completely and the stump along with the roots come out of the ground leaving a big hole. However there are instances when a dead tree may break towards the bottom and leave the stump rooted in the ground. What may happen is, this stump may regenerate and grow, but in other cases it doesn't. So a stump removal is essential depending on what you wish to do with the area where the tree once stood.

Paules Property Management will remove your stump or grind your tree stumps safely and professionally with our equipment, leaving a smooth, flat surface area that is ready for landscaping or construction of a new deck, a shed or anything else.
---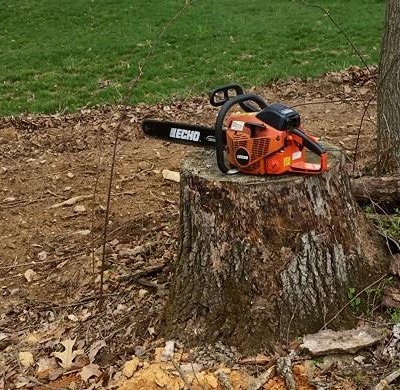 TREE REMOVAL

Paules Property Management offers a full-line of tree care services including removals, pruning, and stump grinding.

From the contractor to the home owner, we offer lot clearing with our state-of-the-art equipment.

Our Staff of experienced and trained tree care experts will assure your job will be handled in a timely and professional manner.
Call 717-324-5650 today for a FREE evaluation or estimate!